Shanghai Saychum Diamond Tools Co.,Ltd

Your best Diamond tools,Abrasive tools,supplier from China – Shanghai Saychum Diamond Tools Co.,Ltd
Diamond hand polishing pad 90*55mm stone polishing hand wiper glass polish grinding ceramic tile diamond abrasive pads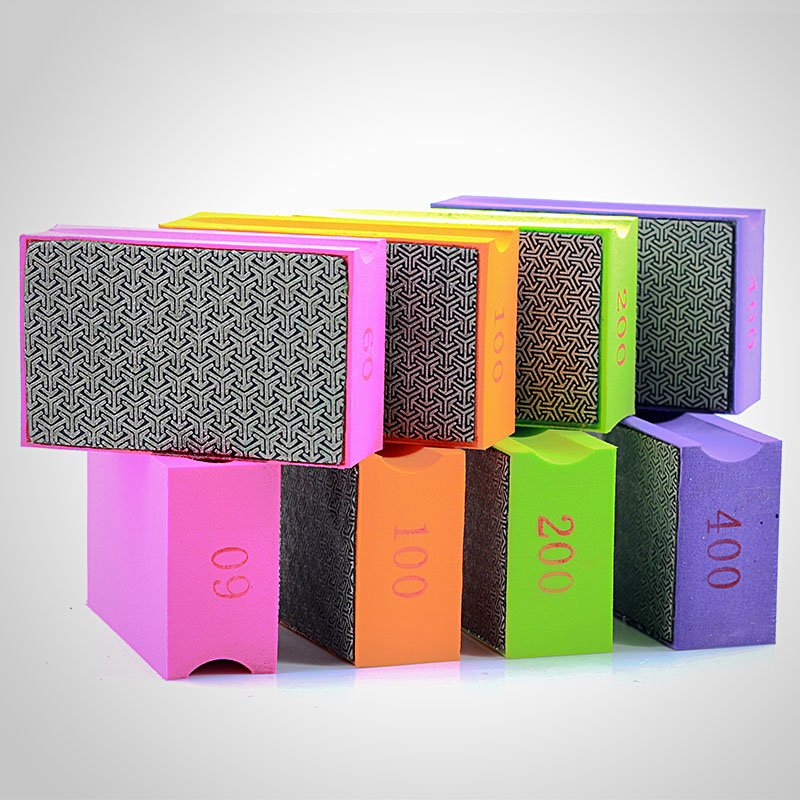 Product Description:
Name: Electroplated diamond hand pad, foam backed hand polishing pads
Quantity: 4 pieces/set
Pad Size: 90x55mm
Working Thickness: 0.5mm
Material: Electroplated diamond and resin
Choosed Grits: #60,#100,#200,#400
Application: For hand Polishing job or recovering scratches on a wide range of material, they are ideal for polishing granite, marble glass and concrete any where for special shape.
Advantage:
1. Foam-backed is soft, with light weight. Different color of foam-backed is easy to identify.
2. X shape and unttached base make the hand pad softer and easy to bend, which help to polish the curve part.
3. Resin bond fine-grit dot is white and can be applied to polish granite and marble, it never leave dye on the sureface of stone during working and has a good polishing efficiency.