Shanghai Saychum Diamond Tools Co.,Ltd

Your best Diamond tools,Abrasive tools,supplier from China – Shanghai Saychum Diamond Tools Co.,Ltd
Diamond turbo resin filling aluminum body cup wheels 4 inch for grinding stone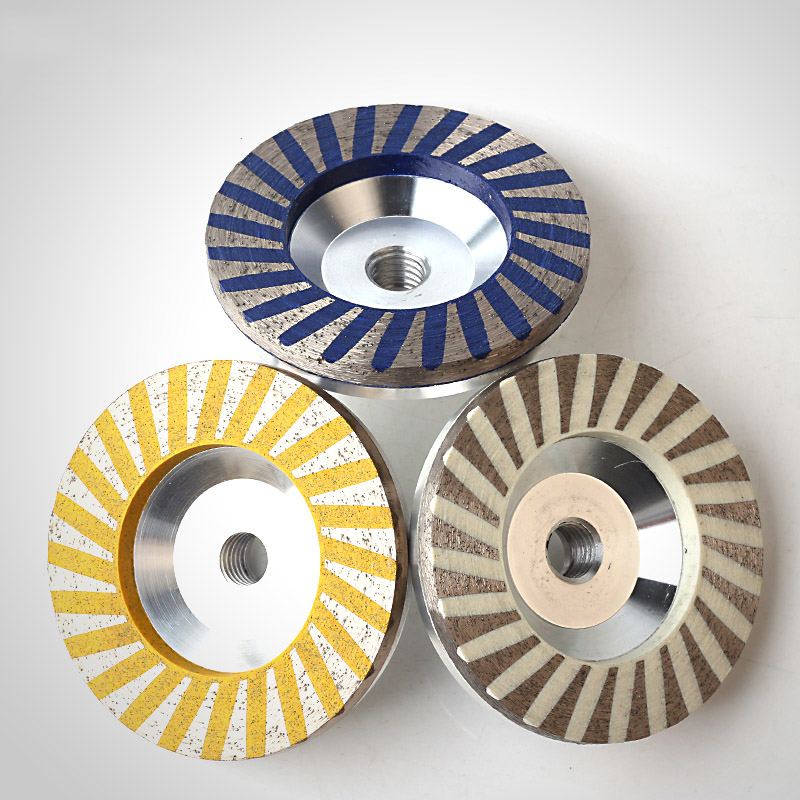 Product Description:
Name: Resin filling turbo grinding cup wheels
Size: 100mm (4 inch)
Choosed Arbor:M14 or 5/8-11
Working Thickness: 5mm
Material: Resin+ Aluminum Body
Choosed Grits: Coarse#, Medium#, Fine#
Application: The body is made of aluminum, a softer metal which reduces chattering and absorbs "bounce" associated with stock removal. Diamond resin filling cup wheel use for grinding concrete, granite,stone, masonry and some other construction material.
Advantage:
1.Wet grinding.
2. Lightweight aluminum body.
3.With turbo design help to increase the work efficiency and bear tough work.
4. High diamond concentration.